our story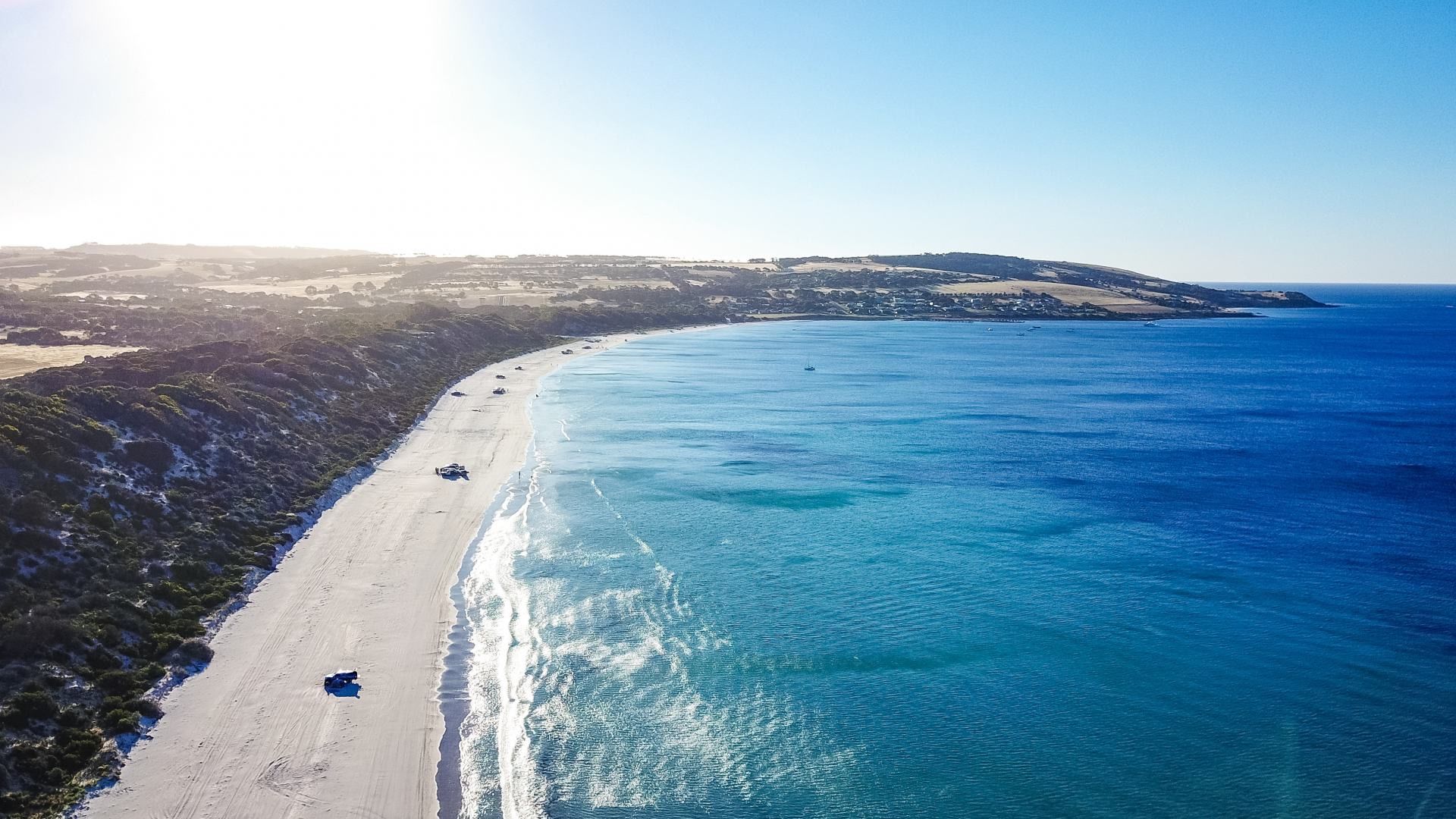 the unique and personal history of two very special houses in emu bay.
emu bay beach is the heart of our family. both of our parents brought us here as children and our own children now consider it home.

it began 50 years ago with my father eddie, a keen fisherman, his wife margie and their three young girls visiting from adelaide each summer. when the whiting were biting, fishing trips lasted all day. so the smart ones learnt to stay ashore, swimming, snorkeling and sunning, until the boat would return laden with dinner.

before long, fun family friends were lured over, making kangaroo island an annual institution. supplies were limited on the island back then, so dad's fishing boat would be packed to the gunnels and loaded onto the "mv troubridge" for the long, rolling journey to kingscote. if we were lucky dad would allow us to fly over in a light aircraft. i recall landing in a paddock at parndarna to drop a passenger off along the way, watching in horror as sheep were shooed from our path by the farmer, and part time air traffic controller.

emu bay january's were all about long hot days at the beach. tourist expeditions were arduous back then, on unsealed roads with dangerous ball bearing-like surfaces, and endless corrugations, so we didn't venture far all that often. but when we did, the sights were isolated and largely undeveloped. seal bay was an open access beach and being chased by an angry seal was the norm. the return home to the bay left us feeling bone sore and covered in red dust. roos were narrowly missed but sometimes hit, disabling the car, leaving us stranded until a passing farmer might come along.

each year we stayed in one of the few "shacks" in the bay. it is still looking pretty much the same on the front row, named "key river west". over time mum and dad built a place of their own further along the road, and the kangaroo island winter "working bee" holidays ensued. over time, my sisters and I brought ute loads of friends and boyfriends over, who also fell in love with the island, and in one case with a sister.

meanwhile, surgeon and keen pilot, jim young also discovered kangaroo island. he'd fly himself over once a month for his regular operating list and occasionally stay over the weekend to go fishing with the locals. over time, he began to come over more regularly with his wife josie and their 4 children, caught the fishing bug, and inevitably bought a shack at emu bay.

it was always entertaining sitting on the deck at mum and dad's place watching the antics down on the boat ramp, after a long day of fishing. one particularly rauchous family turned out to be the youngs. we always admired how they caused such a commotion. one day down on the beach, dad and i struck up a conversation with the son richard and his sisters, and cautiously asked them up to our place for a drink. richard and i hit it off and, within a year, were married at emu bay.

hamilton house was richard's family "shack", which we bought after his mother josie sadly passed away. dune is the house we built on the site overlooking the spot where richard and i first met. we adore both sites equally for different reasons. we have so much history here, and now so to do our girls. having lived abroad for more than 20 years, and now interstate, home is always emu bay.

kangaroo island lacks quality accommodation options, so we have decided to open our homes, hamilton and dune, so that guests may experience kangaroo island in the style it deserves.

we sincerely hope you enjoy your stay at hamilton and dune.
emily and richard young.
hamilton & dune named in australia's top 100 ways to holiday here this year
we are very pleased to announce that we have been named in

australian traveller magazines

"100 ways to holiday here this year" campaign. click below to read the full article:
+++ www.australiantraveller.com +++
about emu bay, kangaroo island
the only way to appreciate extraordinary emu bay beach is to experience it for yourself...
this north facing stretch of clean white sand is protected from the elements and far from the mainland crowds, providing an unspoilt haven in both summer and winter.

known for its crystal clear turquoise waters, in summer the area attracts swimmers, watercrafts and families enjoying everything that long summer days bring. four-wheel-drive vehicles may access the firm beach, find a stretch all to themselves, and set up for the day. the adventurous may walk or drive to the rocks at the end, clamber their way to isolated sandy coves, and snorkel in the rock pools. a summer holiday at emu bay will bring back fond memories of beach holidays past and create wonderful memories for the future.

for those who enjoy the cooler and quieter time, then you are in for a winter indulgence. the bay can have moments of complete calmness perfect for long beach walks and dolphin spotting from the deck, to watching in anticipation for an imminent storm. when the rolling swell and moody skies arrive, the locals retreat to a roaring fire and a local red wine.

kangaroo island wildlife also likes to call this place home. particularly in the afternoon you can spot kangaroos, echidnas, koalas, goannas and penguins making their way through the scrub. the best place for viewing is with a book or drink in hand on hamilton or dune's deck!